Speakers
Keynote Speaker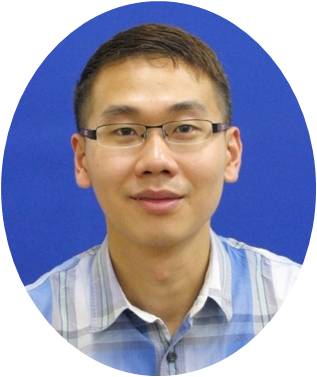 Title: Ganoderma boninense - Friend or Foe?

Chong Khim Phin,
Professor for FGV Chair for Sustainable Oil Palm Management,
Universiti Malaysia Sabah.

Abstract
Basal stem rot (BSR) disease caused by Ganoderma boninense is reported to be the worst disease affecting the oil palm industry in South East Asia palm oil producing countries. The loss of billions of dollars yearly is disturbing with no conclusive remedy to date. Scientists in the affecting countries are working extremely hard searching for a possible solution of this problem in sustaining the industry. On another hand, G. boninense, the causal pathogen of BSR belongs to the same Genus of G. lucidum (Lingzhe) which is well known for its health benefits. Our laboratory had investigated the potential of G. boninense active compounds in controlling some important community and nosocomial-associated pathogens such as Methicillin Resistant Staphylococcus aureus (MRSA), Pseudomonas aeruginosa, Klebsiella pneumonia, Streptococcus pyogenes and Escherichia coli. We had successfully isolated two antibacterial compounds via liquid-liquid extraction (LLE) and High Performance Liquid Chromatography (HPTLC) bioautography and further characterized them using High Performance Liquid Chromatography (HPLC), Gas Chromatography-Mass Spectrometry (GC-MS, Fourier-Transformed Infra Red (FTIR) spectroscopy and Two Dimensional-Nuclear Magnetic Resonance (2D-NMR) spectrometry. The active compounds worked effectively against the tested bacteria. In vitro evaluation suggests the active compounds are most likely to kill the bacterial cells through metabolic cessation by reducing the ATP luminescence activity down to less than 1%. Molecular docking confirmed their antibacterial mechanism of action is exerted through inhibition of TopoIV, which the interaction was initiated at SER-79, PRO-112, ALA-115, and MET-116 of amino acid residues. Further evaluation found the minimum inhibitory concentration of both compounds to gram positive and negative bacteria (30ug/mL and 50ug/mL respectively) is classified as Class V (LD50 = 2000mg/kg<LD50<5000mg/kg) with no or very minimal toxic effect in both acute and sub-acute to mammalian.

About Professor Chong
Professor Chong was the former Head of Sustainable Palm Oil Research Unit (SPOR), Universiti Malaysia Sabah. He is currently serving as the Editor-in-Chief for Special Issue of the Transactions on Science and Technology. He authored several books including the title Detection and Control of Ganoderma boninense in Oil Palm Crop. You may peek the book here. He has been appointed as a Professor for FGV Chair on Sustainable Oil Palm Management at the Universiti Malaysia Sabah since 2016.


Confirmed Speakers
DISCLAIMER: Title presentations posted in this page comes the consent from the respective author.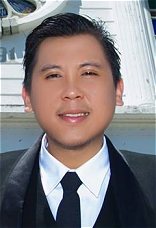 Title: Global Positioning Satellite Data Transmission Using Long Range Transceivers
Presenter: Roderick R. Puvok


Title: Investigation of Fluid Gas Desulphurization Wastes as a Composite Filler
Presenter: İbrahim Bilici


Title: Mycoheterotrophic plants of Tama Abu Protected Forest, Ulu Baram, Sarawak
Presenter: Chea-Yiiing Ling


Title: Design of a Passive Vibration Absorber to Attenuate Wide Band Vibration
Presenter: Ko Ying Hao


Title: Optimum mixing ratio of n-Fe2O3 and p-NiO nanoparticles for the ethanol gas sensor
Presenter: Sunghoon Park


Title: Toxicity of Dichloromethane and Methanol-soluble Extractives from Eusideroxylon zwageri and Potoxylon melagangai heartwood
Presenter: Ismail Jusoh


Title: The Effect of Ca on Microstructure and Hardness Properties of AZ91 Composite Alloy
Presenter: Rosmamuhamadani Ramli